It's a work of art…  Sarah's ever changing hairdo.
These pictures are of Sarah after a nap this weekend. She wakes up in the morning (or from naps) with these crazy hairdos.
I don't dare touch it, comb it, wet it, brush it, tame it, change it.
IT IS SARH.  AND IT IS AWESOME.
Oh and the green stuff all over her?  Avacado.  We have lunch right after her morning nap.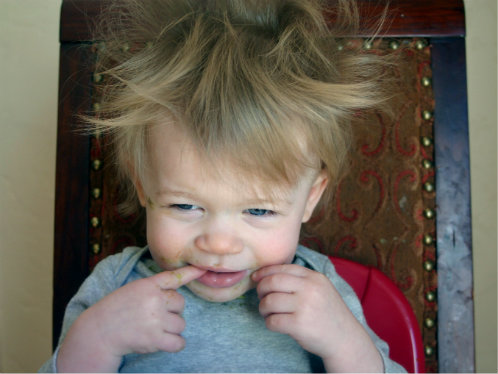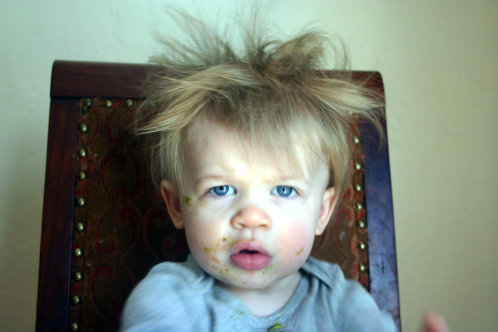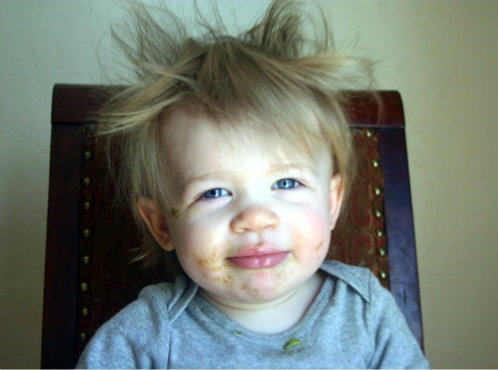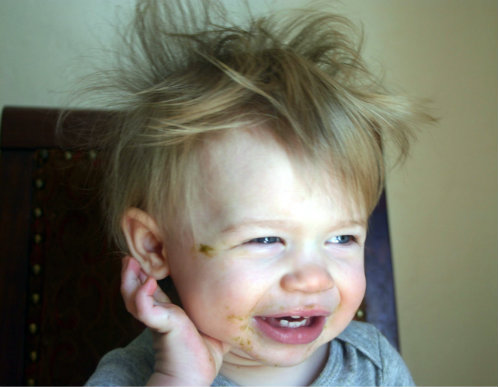 ---
Leave a Reply