A quick breakfast before we headed out the door this morning and I decided to throw a St. Patrick's Day hat on Sarah.  She's into hats lately.  And loves to say the word 'hat'.
I was up before 6:00am and started the corned beef brisket in the slow cooker when the earthquake hit Los Angeles today!  I felt it.  A LOT!  Really scary to have your house start to rattle and shake when then sun hasn't even risen yet and your two babes and two doggies are sleeping peacefully.  Thankfully, it was nothing but a scare for now.
Happy St. Patrick's Day to all of you.  May the luck of the Irish be with you.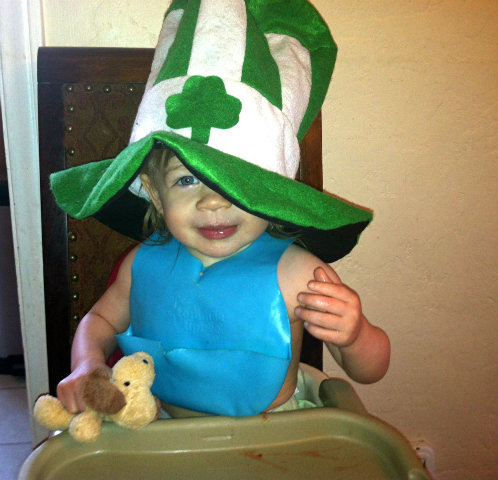 ---
Leave a Reply