I'm not a big Halloween person, as you can tell from my post, I didn't have much to say.  Not only did we not dress up, but we didn't even hand out candy this year.  Bah-humbug!  Oh wait, that's a different holiday. What is it if you aren't into Halloween?  Boo-Shmoobug?
But I am a big autumn person.  I love this time of year.  Not only because there are pumpkins everywhere, but because I like the way the sun hits this part of the earth, the colorful leaves, the extra breezes rushing in, the rustle of leaves.  You get my point.
And it's just not officially fall season until I've visited a pumpkin patch. Being in LA, most "pumpkin patches" are really just a deserted parking lot set up with a scarecrow, some pumpkins and a couple bins of hay. But, I wanted a whole field of pumpkins, so to get that true pumpkin patch, we had to do a bit of driving.
This year, we went to the Underwood Family Farms, about an hour out for us.  And it was a good one.  I would have rather gone during the week so there were less people and screaming kids, but schedules just didn't work out for that, so we went on the weekend.
And they were selling those weird alien pumpkins!  But there was no sign up saying what kind they are so I STILL DON'T KNOW what they are called!
We ate roasted corn and caramel apples, hopped on the tractor ride, unsuccessfully ran throughthe corn maze, bought fruit and veggies at the farmers market, bought the weirdest shaped gourds we could find and the best part… lounged on the gigantic pumpkins.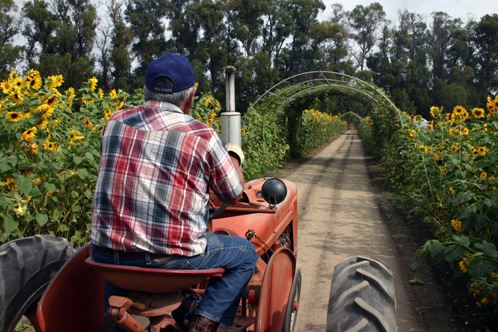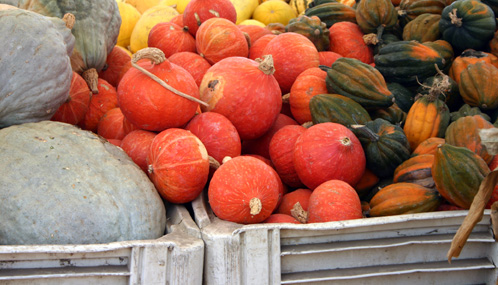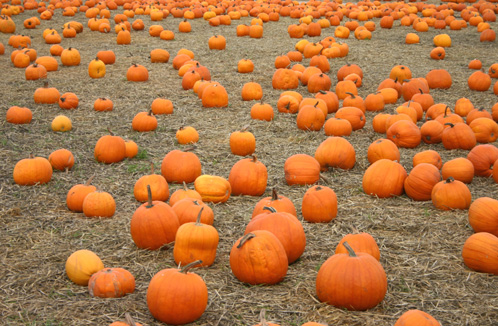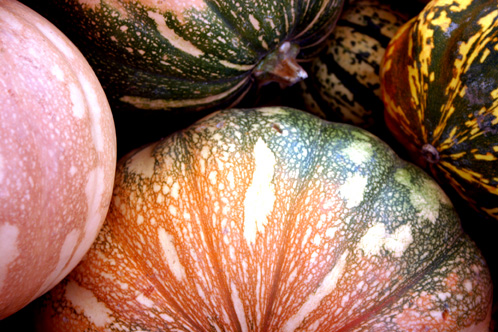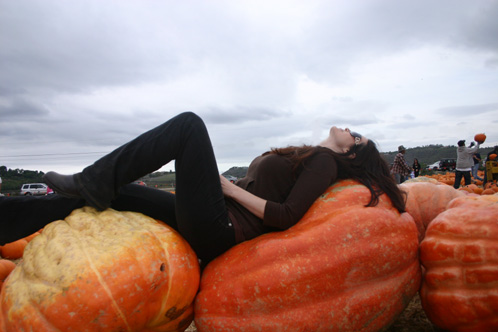 And thank goodness someone brought a secuirty guard too.  This little chihuahua was on duty to be sure no one went out of their gourd.  Yeah, I know, I shouldn't have, but I said it.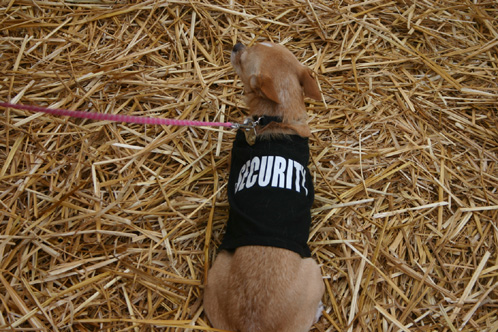 ---
3 Comments
---
Trackbacks
Leave a Reply