I bought a silly pair of sunglasses for Sarah – knowing full well they would probably only stay on her head for .26 seconds.
I don't get how people get pics of their kids in hats –or any accessory! My kids usually tear them off before I even get them on all the way, let alone ever get a picture of them in it.
Even though Sarah doesn't use a pacifier often (only when she thinks it's funny to scream during Max's nap time or she's overly fussy) – I gave it to her anyway – hoping to transition her easily into sunglass-wearing-totally-cool-take-my-picture mode.
Nope. She wanted both the pacifier and the sunglasses gone – within seconds.
And that was that.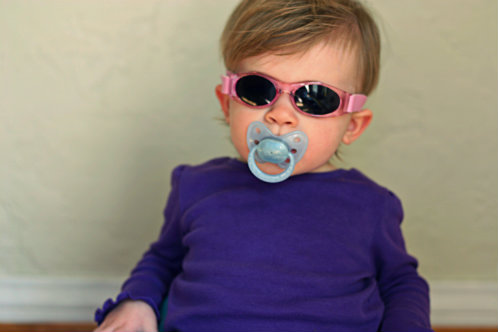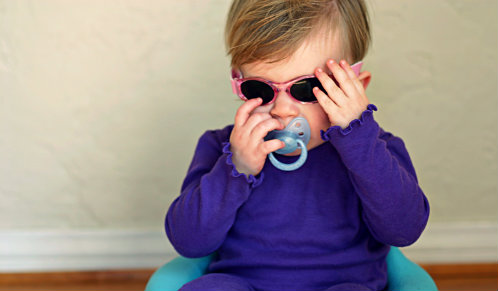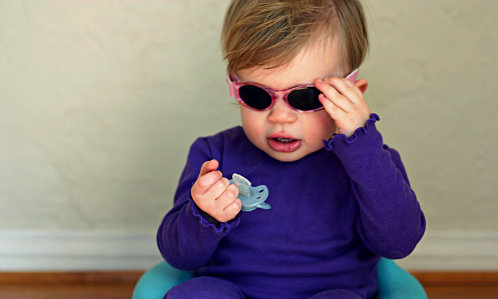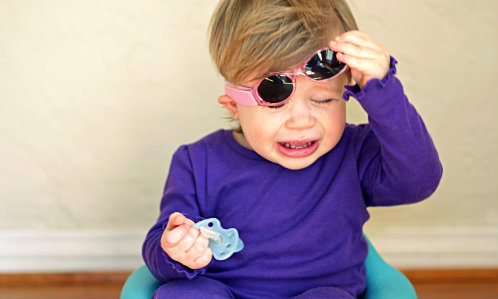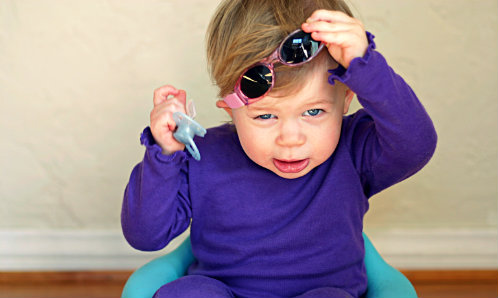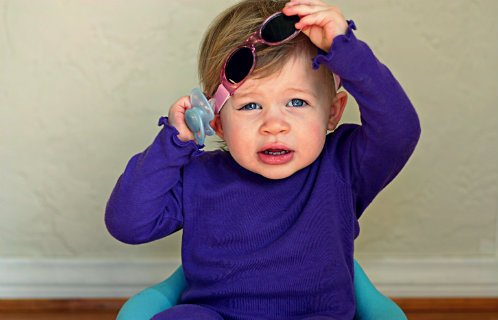 ---
Leave a Reply